Material search that works. Supplied by you
Stylib is a fast, intuitive way to showcase your products. Our community of architects and designers find materials, discover product combinations and get samples delivered to their door in just one click. Partner with us today and join leading suppliers that use Stylib to digitally connect with the design community and enhance their products' exposure.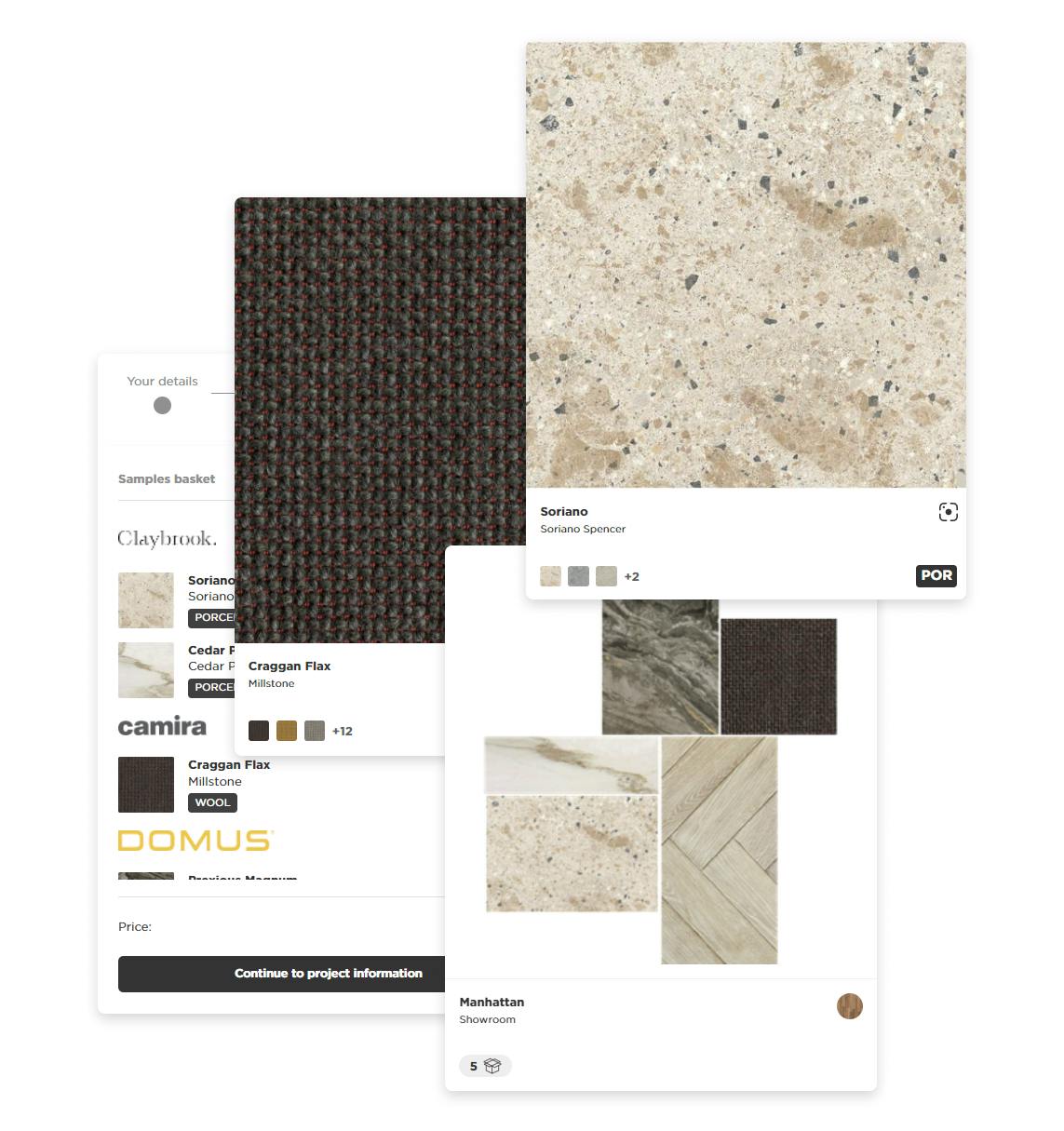 Trusted by the industry's best:
The latest technology at your fingertips
Say goodbye to dull product links and hello to searching visually. We boost your product reach through AI driven material search, digital moodboards, smart product labelling, targeted design-trend analysis and more. We've invested in the technology, so you don't have to.
Turning inspiration images to targeted project leads
Stylib's users use their inspiration images to find products and curate boards. When they request for a sample or more information, our suppliers receive a notice of the query in addition to any context information available (inspiration used, other products viewed and more) so that they can offer the best service available.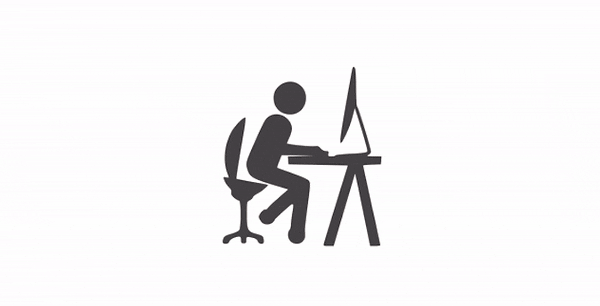 Be featured alongside the best
Designers don't design in isolation and products are never specified on their own. Let your customers see your products in context and alongside real, relevant complementing materials. Join a growing list of leading suppliers who benefit from new ways of exposing their products to professional audiences.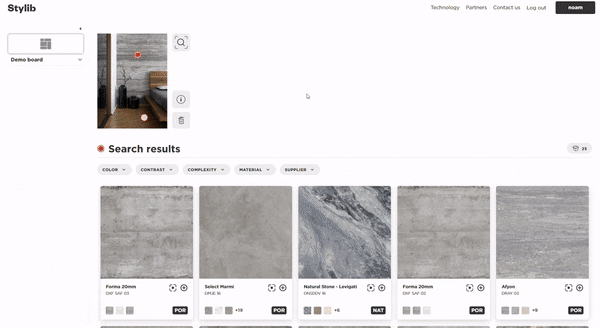 Support your customers at work, anywhere
Showroom not available? Not a problem. Stylib supports professional specifiers' work wherever they are. With intuitive product search and the ability to curate moodboards on the go, your products are closer than ever.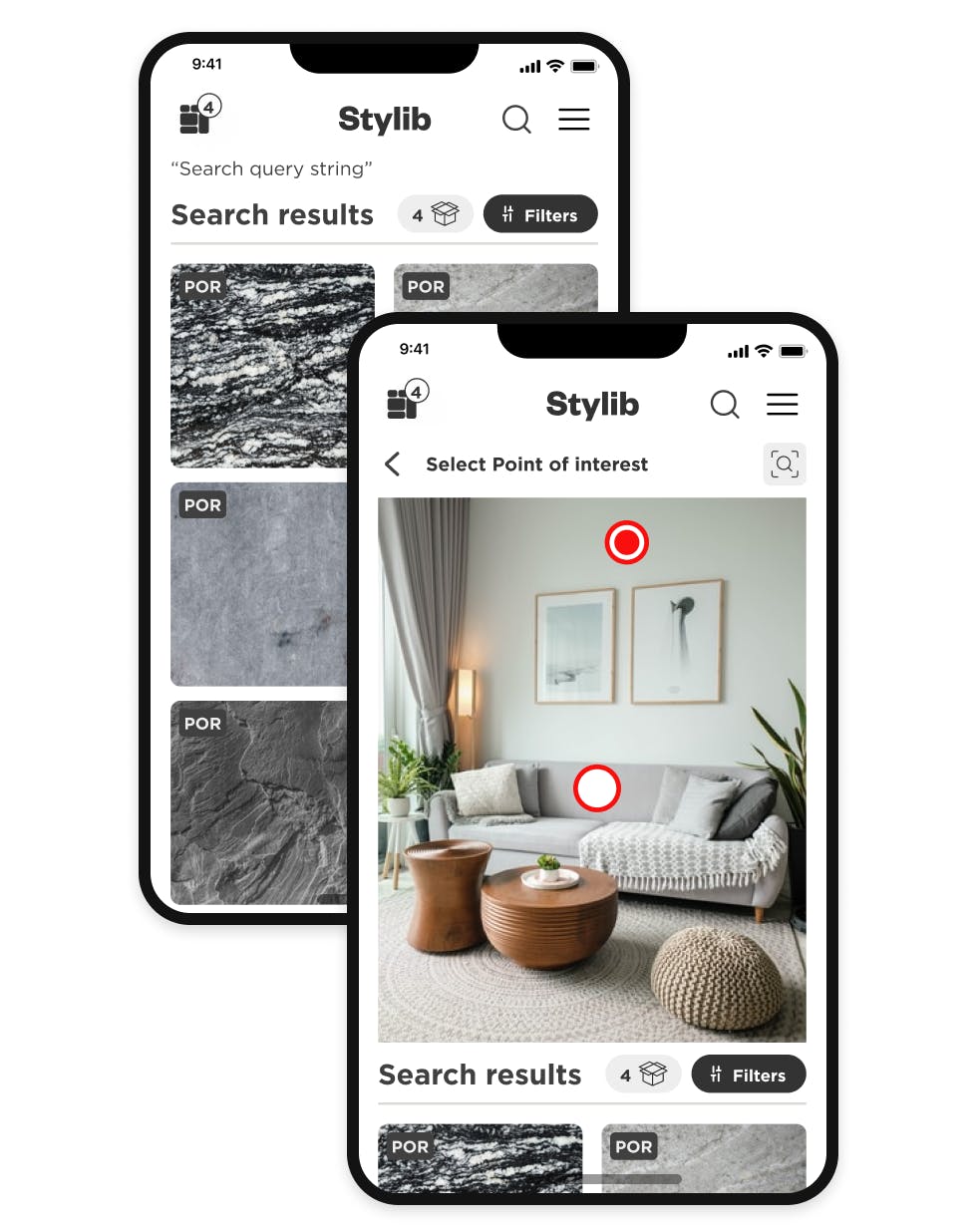 How we do it
Deep tagging
We tag suppliers' products with language that architects use to search so your products get found more easily and for the right thing.
Machine vision
Architects upload their inspiration images, and our platform visually matches it with your products.
Studio augmentation
Stylib allows designers to replicate and enrich their familiar studio workflows digitally thanks to our designer driven UI
Recommendations
We combine metadata and visual data to provide unique recommendations that emphasize the users inspiration images
Novel asset libraries
Our tech allows us to create unique style libraries that ease creative process and support sales
How about a demo?
Product supplier? We'd love to hear from you.
Get in touch to learn more about digital product discovery and find out how we enhance our customers' product reach.
You can email us on hello@stylib.com or use the form below